Hellooooooooooo!! Can you tell by all of the 'o's that I'm excited as can be????
If you can't tell by the amount of question marks I just dropped, I need you to listen to some JuliTunzZz Radio so that you can get with the energy I'm emitting. 
Transformation is finally out and available for everyone to listen to! It's an album that I've worked on for a little over two years. The honest truth behind the time it took is … I was transforming into who I am today. I've always maintained my core values, insatiable ambition, & work ethic, however, I've learned so much about life along the way. I wanted to make sure the album was authentic to my life experiences. 
Come to think of it, we undergo various transformations throughout the course of our lives. If you aren't transforming, you aren't growing. If you aren't growing, you aren't experiencing. If you aren't experiencing, you aren't challenging yourself. If you aren't challenging yourself, you are plankton. BAHAHAAAAA ??
Anywhooo, I thought I'd dedicate this blog post to YOU, my JuliPeep, as well as my album's release. If the significance behind each track doesn't matter to you, at least take this message with you … 
Anything is possible. You are the only limiter preventing your own progress and until you change your mindset to make the necessary moves to evolve, no one else will do it for you. Remember that life is all about perspective and the walls that prevent our progress our figments of our own imagination. 
With that, I am glad to have finally released Transformation. The album portrays my life & I, with a twist of storytelling. It's the second installment to my album Trilogy: After Heartbreak, Transformation, & "ID" 
BAHAHAAAAA ??  I can't tell you the name of the third album yet, but just know that it completes the cycle of our emotional & cognitive growth as human beings.
Too much?? Ok, fine…let's move forward into the backstory for each of the tracks.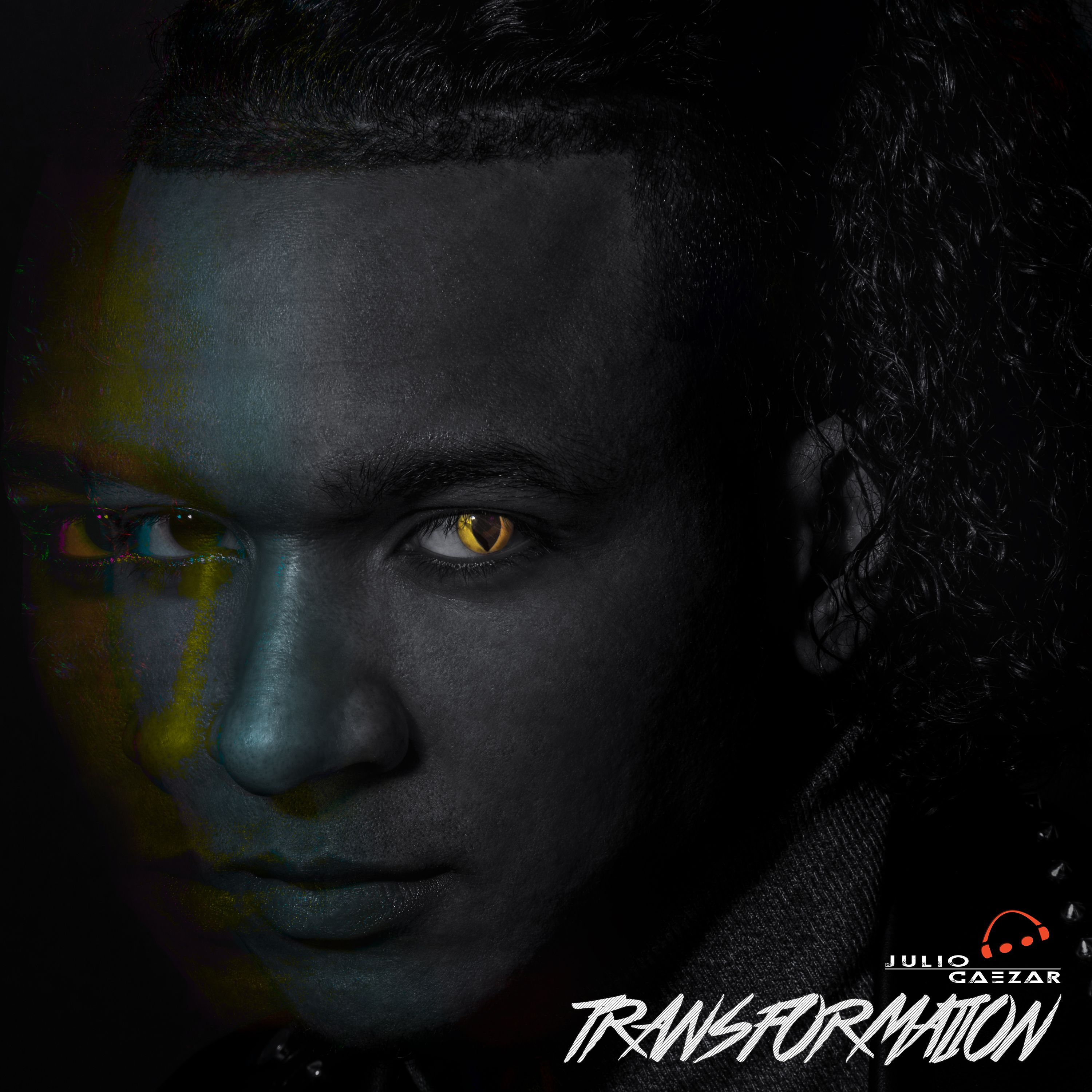 Tracklist 
Introlion 
To Mars 
Let Me Fix You 
Me & My Best Friend 
Mattress Pad (ft. Brad Hester) 
Interludion 
Trouble (ft. Lil Jon) 
Red Flags 
Dangerous 
Gojira 
Dear Me 
Outrolion 
Transformation 
… is the genesis to finding oneself after heartbreak. When we embrace ourselves, we are capable of traveling far distances, allowing ourselves to explore and absorb everything around us…without the input of someone else. Our Transformation allows us to indulge in our very essence, providing us with the wisdom to find a balance between dark & light. Some transformations require time, while some require distance. No matter the requirement, we all Transform. Even so, the choice is ours to accept & adapt/alter to the changes around/within us. 
01. Introlion 
Introduces the concept of a futuristic voyage that takes Julio to a distant planet, where he discovers the rest of himself and the new world that surrounds him. The adventure begins with Rexie, Julio's trusted Artificial Intelligence (A.I.) companion, welcoming Julio back from his long slumber. As they reach the foreign destination, Rexie advises Julio of the troubles ahead. Julio then collects his thoughts and braces for the arrival. 
02. To Mars
Julio sees the opportunity to embrace a new world and is ready to embark on a new adventure. Unfortunately, not everyone is willing to take the same leap towards change. It wasn't easy getting to that point but he now has a one way ticket to enjoy exploration. Either we're on the same voyage or not. Just trust the process, grow, and everything will be alright. ? 
03. Let Me Fix You 
It isn't easy leaving someone behind. As we grow, we have to let go of people that slow us down, but sometimes we believe we can change their perspectives; maybe even fix them. Reality is, they'll grow at their own pace. Julio makes his last attempt to salvage any relationships he's bound to leave behind. 
04. Me & My Best Friend 
After some time on the new planet, Julio has made it his mission to explore the unknown with his trusty A.I. Rexie. There are plenty of stories to tell, but there was one in particular that needed to be discussed at a Brunch. A story within a story, if you will. One thing always leads to another. 
05. Mattress Pad (ft. Brad Hester) 
If the story at brunch wasn't enough, Mattress Pad unlocks Julio's not-so-hidden intentions. A sensual follow up to the Brunch story, where Julio is conquered by his pursuer. Question is, who's the actual prey? 
06. Interludion 
In the midst of all the fun over the course of his exploration, Julio finds himself reflecting and exploring himself internally.  A crucial part to anyone's transformation is self-reflection. Learn to dive deep into your thoughts, express them on something that will allow you to return to them and you'll unlock a new found wisdom. Friends will always be there to pull you out if you dive too deep. 
07. Trouble (ft. Jon-E-Snow) 
Questions arise as Julio continues to venture into the unknown world. With his newly attained wisdom, he can sniff out Trouble from a distance. Question is, does he pull away or does he dive in what he believes can be a dream? The only way to find out is to experience the trouble first hand. Some risks end with rewards. Or do they? 
08. Red Flags 
Part of any transformation is understanding what went wrong and communicating it to oneself, and/or the opposing party. Throughout any relationship, we witness things that don't come to light until we allow them to do so. In short, our rose colored glasses prevent us from seeing the Red Flags that presented themselves from the very beginning. Open your eyes before you fall once again. Nobody has time for that crap. 
09. Dangerous 
Some people are just irresistible and you can tell from the very moment you look at them. Dangerous fits the description when two people feel as if the other person is irresistible and magnetic. There's no telling what will happen from that encounter. Could be good, or it could be really bad? You decide. It can be really stellar and also supernova-like. See what I did there? I'm Dangerous with my innuendos. hehe 
10. Gojira 
Diving deep into the darkest trenches of one's Transformation, one must witness their own, suppressed monsters waiting for an opportunity to lash out. I'll leave it to your interpretation, but the underlying premise is the existence of darkness across every and all transformations. Without it, an appreciation for the light will never surface. We, are the unstoppable force we should fear. In taming our darkness, we gain the ability to conquer any and all adversaries. 
11. Dear Me 
A message to himself … past, present, and future. Love yourself, focus on your wealth, with that, you'll always have your health. Can a man write a song to himself? 
12. Outrolion 
Ride the bass line with Julio. Just ride. Transformations are never over; they are truly just a part of a never ending cycle. Julio prepares us for the next adventure, letting our minds drift with the ongoing synthesizers and dark piano chords. Until the next, trilogy ending album.
Hasta Luego my JuliPeeps!! Let me know what you think in the comments below. Oooooooor, send me some messages on my social platforms. Love yaaaaa!!
- Julio Caezar