What's going on my JuliPeep!
I decided to get back into publicly blogging every Tuesday & Thursday. Not only is writing therapeutic, but it also adds a sense of responsibility if I share some of the writing with my JuliSquad. I thought I'd dedicate this blog to answering & addressing some questions & statements, respectively. The questions/statements will be italicized: 
Why do you have so many plants? 
Bruh, I love life. I love the color green. I love the feeling of nature. Earth & water are kind of my thing. I love love love waking up to a view that includes the combination of green leaves and blue waters. Maybe it's because my mom grew up around earth and my dad grew up next to water. I dunno. 
I'm a nurturer at heart. I nurture my surroundings. I nurture my environment. I nurture myself. Plants are an outlet for that desire. They also remind me of my own growth. I started off as a tiny seed and became this wild human being haha. In all seriousness, plants give me joy in the same way a puppy does for most people.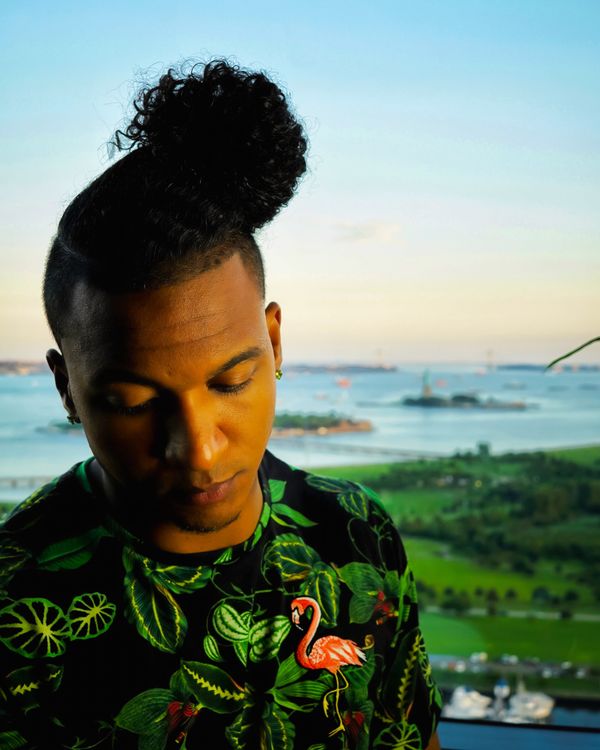 Do you have any siblings? 
Yes, my Day 1!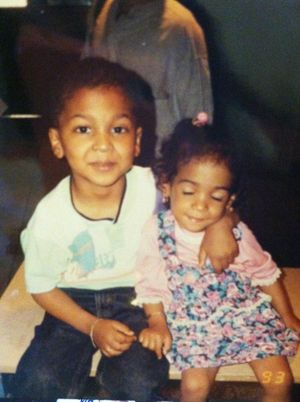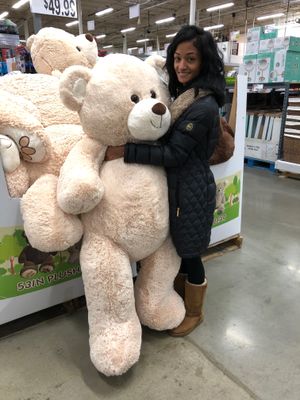 I have older siblings too. It's complicated hehe ? 
What do you use to produce music? 
An Experience 
My Creativity 
A QWERTY Keyboard 
Headphones 
Logic Pro X 
Sound Engineering & Mastering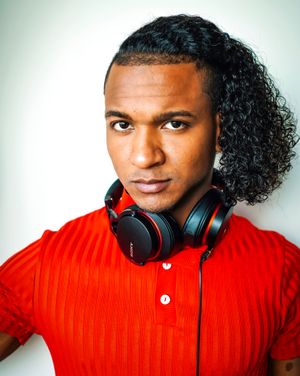 If you're looking for a guideline, don't. Use what you feel most comfortable with. Let your creativity shine for you. Obviously, you'll want to become a master at what you use, but understand that the tool doesn't make the creative. 
The creative enhances the tool's purpose. 
Quote me! Quote me! Quote me! 
How do you get so much done? I don't know how you do it! 
Haha! I know how! 
I wake the fuck up & do it. Every single day starts at 5:30am. I don't let anything get in the way of accomplishing my tasks. I'm misunderstood by many because I live my life on a schedule and in light of that, I simply don't care. If you understand my purpose, we'll make time for each other and pick up where we left off joyfully. I you don't understand my purpose, life goes on with or without us. I'm focused on creating magic that will spread happiness to my peers, colleagues, supporters, and our overall humanity. I'm also focused on being the best version of myself in the professional world, executing tasks that further enhance my skill sets as a cybersecurity & sound engineer, all around composer & producer, and emotionally intelligent professional director. Eventually, that will all trickle down into my piggy bank named Financial Abundance. I have been and will always be preparing for a financially stable future because I come from the COMPLETE OPPOSITE. Don't hate me for striving to provide my family & myself with a better life. 
So, to answer your question on how I do it … 
I BELIEVE that I can! I don't let the insecurities of others cloud my beliefs. Where there's a will there's a way. I DON'T let excuses get in the way of accomplishing my goals. I also value my time in a way where … if it isn't helping me grow somehow, I just don't spend time on it. Time is my most valuable asset, hence my use of a schedule. 
I don't want to let life just pass me by because I grew up seeing older people who did. I grew up seeing what I didn't want to become, EVER. I grew up understanding that in order to live the life you want, you have to create it. I'm ambitious as FUCK, so I'm going to work my behind off to get what I need to get done, whether it's a project, a blog entry, a new song, a workout, a meal, a cold shower, early mornings, traveling the world, being alone. Sacrifice & forgiveness are things I learned at an early age. In that light, I forgive you if you misunderstand my lifestyle.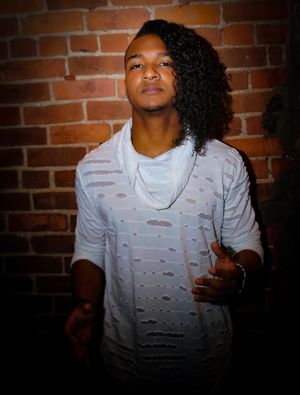 In short, I Just Do It!!
Either my surroundings are on board or not. I will always be there for those that take the same ride with me, as I am taking the same ride with them on their similar journey to their defined success. 
… Moving forward … 
Are you gay or bi-sexual? 
Neither, my JuliPeep. I'm as straight as they come. Actually, let me rectify that by clarifying another portion of my lifestyle. I'm simply a well maintained dude who doesn't give a fuck about what people think in regards to my sexuality. What other's believe is based on their perception or lack their off. 
I'm comfortable with how I dress, how I communicate, how I maintain my environment's cleanliness, and how I don't grow much facial hair. HEHE ? Girls & guys hit on me all of the time, and I accept it with respect. I love all human beings, no matter their sexuality, ethnicity, blood type, eye color, financial situation, and so on. We're all human beings.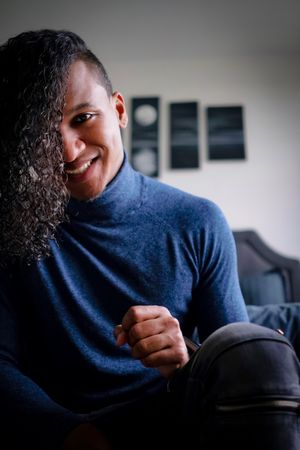 Let my gay people be gay. Let my lesbians be lesbians. If people are bi-sexual, let them be. All I ask is that people of all sexualities respect that I'm straight. I love me a female goddess. hehe ? 
When's your next album/project release? 
I appreciate this question a lot. It means people are interested in my work. 
After Heartbreak was released in 2015 
Transformation was released in 2018 
Serenity will be released in 2020 
(Yes, the colors mean something. I always try to leave room for deeper meaning for those that are in tune with their deeper sense of curiosity)
If you don't already know, the three albums portray the cycle of love. We come into this world as serene individuals who are then taught love. Love can lead to heartbreak, which then launches us into a transformative phase. Eventually, we reach peace once again. 
I'm sharing something real, from my perspective.
Fret not, I'm releasing a project in May including the songs "TerreMoto" and "Vogue BITCH" as well as a number of music videos for the Transformation project. 
Want to listen to the tracks?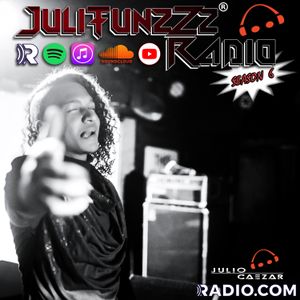 They're on the following JuliTunzZz Radio episodes, respectively: 
Are you ever moving to LA? 
I love the West Coast, but it does some bad things to my hair HEHE ?. Maybeeeeeeeee. Home base will always be on the East! I plan on buying here first. I'm not against moving to LA thooooooooooo. 
Watch the Behind the Scenes for Mattress Pad and you'll see my struggle in the bathroom. Here's the link: 
Mattress Pad (Behind The Scenes)
What's your astrology birth chart? 
I'm actually impressed by how many people ask this question. It's like they want to dive deep deep deep into who I am/could be. 
Sun: Taurus 
Rising: Cancer 
Moon: Pisces 
Venus: Taurus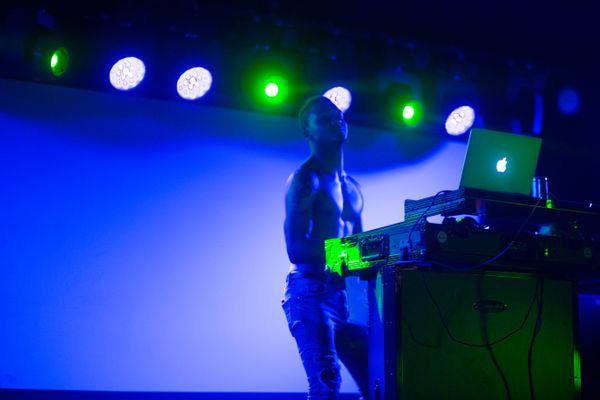 That's all you're getting. All you need. 
Are you single & ready to mingle? 
Who's asking? hehe ? 
I'm in a solid relationship with myself. If you can break through that barrier, kudos to you. 
What attracts me, is a genuine soul, who's on a similar wavelength. I'm seriously not your conventional, average guy ... which makes me quite the challenge. If you ain't a BWASS, you won't be able to keep up & I don't want it.
I'm building an empire my JuliPeep. I prefer not to waste time on non-beneficial, superficial bullshit. Some bullshit aids in the growth of plants though. haha. See what I did there? I love to have fun while we explore the world. I'm an independently joyful creature. If we aren't building together, I rather build alone. Yaaaa dig? 
What car do you drive? 
I don't have one right now. I've owned an Altima, Accord, & Civic Si. 
My next car looks like this: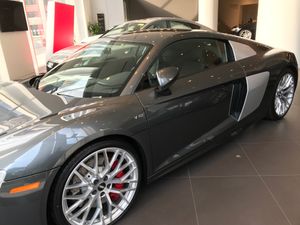 HEHE ? In all seriousness, I won't buy another car until I can buy it in cash. In all seriousness, I think I may want that one. Or this one?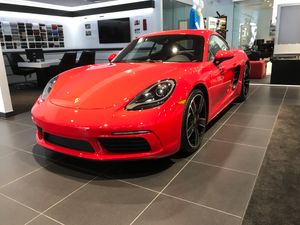 How many relationships have you been in? 
Why are ya so nosy?? hehe ?  All long term, 4. 
Are you a gamer? 
Fuck yea! I love my Playstation and have always been a Sony Playstation gamer. 
However, I really don't have much time to play anymore because I'm consistently creating. I don't watch TV either. I occasionally watch 15-30 minutes of Netflix on a weekend where I need a break from pumping out ideas & tasks. 
I find myself using YouTube a lot more to absorb information that will enhance my knowledge about specific topics that I can apply to my daily life. 
I'm very competitive though, so if you challenge me to a game… I'M DOWN 
How do you face failure? 
I wouldn't ask how; I just face it with an understanding that I need to keep pushing towards accomplishing what I want to accomplish. Failure is a blessing that aids us in our growth. Failure provides us with the opportunity to observe our weaknesses, which then enables our ability to strengthen said weaknesses effectively. Failure should be perceived as a positive part of the process. If you aren't failing, you aren't growing.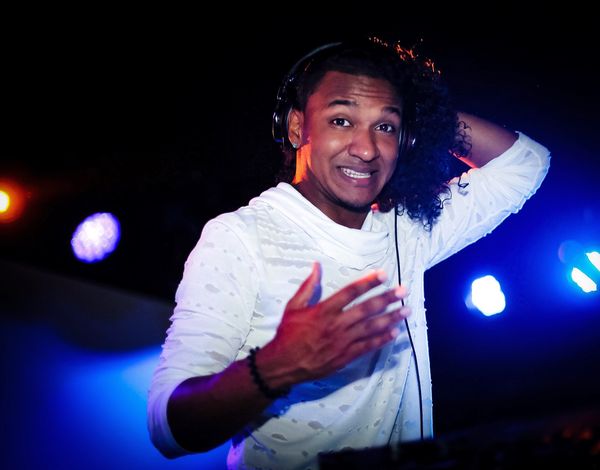 Quote me! Quote me! Quote me!! I'm feeding you knowledge!! HEHE ? 
How are you always so energetic? 
I get this one as frequently as I eat fish. HEHE ? 
Fish & avocados my JuliPeep. 
Remaining positive no matter what adversities I face. 
I prefer to drink water over any other substance. I drink plenty of green tea as well but mostly water. 
I've conditioned my body to use healthy fats as fuel, not sugar. 
Remaining active as well. 
Also, the music I listen to keeps my blood moving. 120-128 BPM. EDM baebaaaaay! 
Consider me a party animal who applies that same energy throughout his daily tasks. 
Alright, I can answer more questions in another blog. For now, I hope these satisfy a bit of your curiosity. Keep asking away. I'm down to answer haha. Focus on your purpose and grind your way to your accomplishments. Anything is possible my JuliPeep. Some things take longer than others, but that's ok. Believe in yourself and everything else will become trivial. 
- Julio Caezar