What is going on my JuliPeeps!! 
To start, I am overwhelmed by the ongoing & growing support from the JuliSquad! I can't thank you enough for all of the sincere messages about JuliTunzZz Radio, my blogs and videos. The love seriously means the world to any artist because we definitely pour our hearts & souls into our work. 
With that said, I'd like to make this blog entry about the upcoming events. 
July 15th marks a special day in JuliTunzZz/Julio Caezar history. Season 5 for JuliTunzZz Radio begins with a bang, and I'll be opening the long awaited JuliStore. 
Remember back in Season 3 when I had the JuliSweepstakes...? After testing products and designs, I'm ready to share them with the world in a dedicated online JuliStore haha. It would be great to see people with merchandise, big or small, at my upcoming shows or on our social platforms. haha. 
Most importantly, JuliTunzZz Radio hits a 5 season milestone!!! I started JuliTunzZz Radio with the intention of creating a platform where I could support the various artists I listen to daily, as well as expose my own creations. 5 Seasons later and the Podcast is global!! None of that would of happened without your support, my JuliSquad!! ?? 
Also, guess what!! 
JuliTunzZz Radio has grown into such a brand, that it now has its own stage ... 
Wait for it ... 
The JuliTunzZz Radio Underground ? 
August 10th marks the date for the first "JuliTunzZz Radio Underground" performance. I'm excited as hell, but, also overwhelmed. Working corporate, being an all around artist, playing management, and maintaining a social presence is ... WHOA, to say the least. 
Anywhooooo, mark your calendars & get ready for a historical night in the world of Julio Caezar, haha. Here are some links!
Oh, and how can I not mention, my album is set for release on July 20th. 
So here's the summary: 
July 15th 
JuliTunzZz Radio Season 5 
JuliStore Grand Online Opening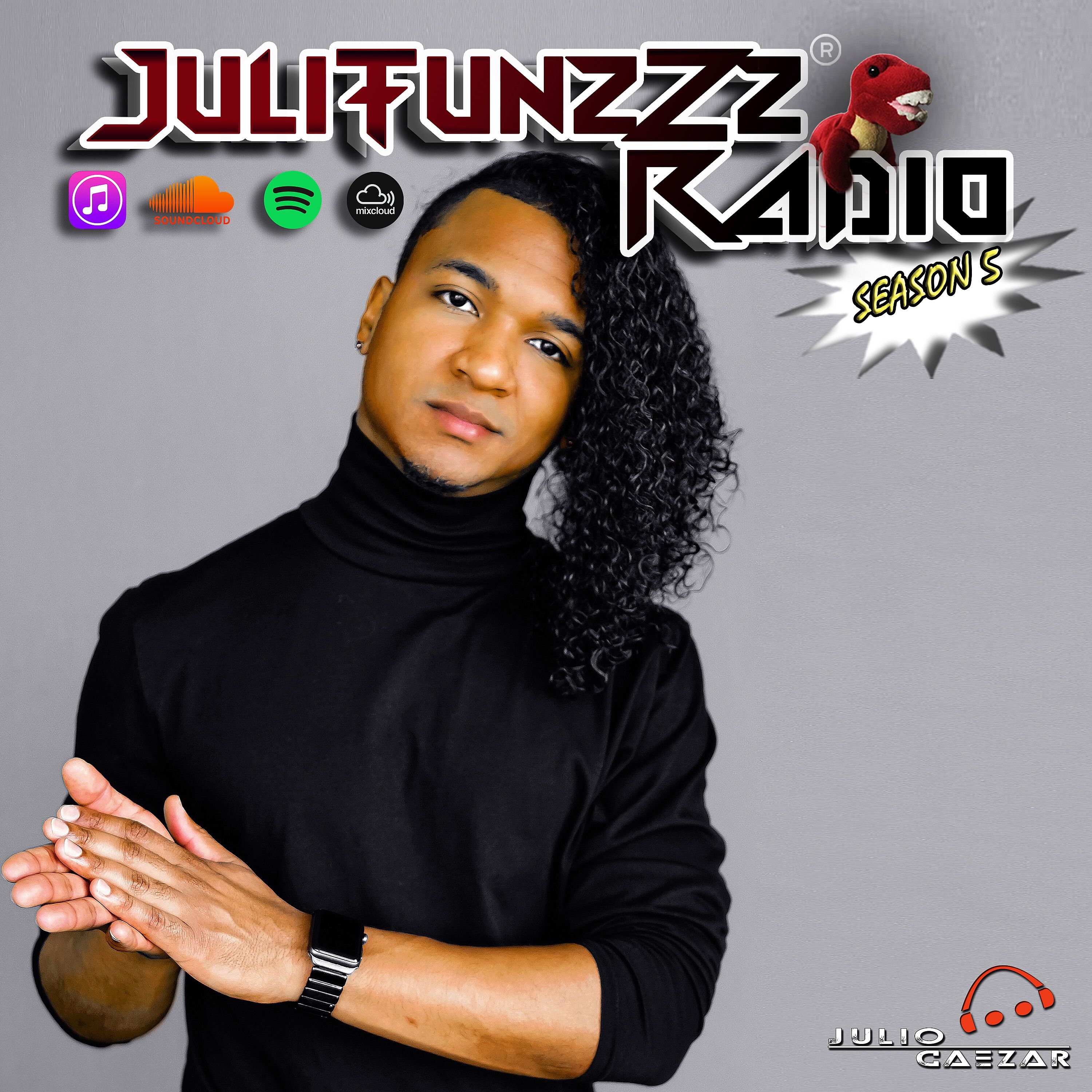 July 20th 
Transformation Album Release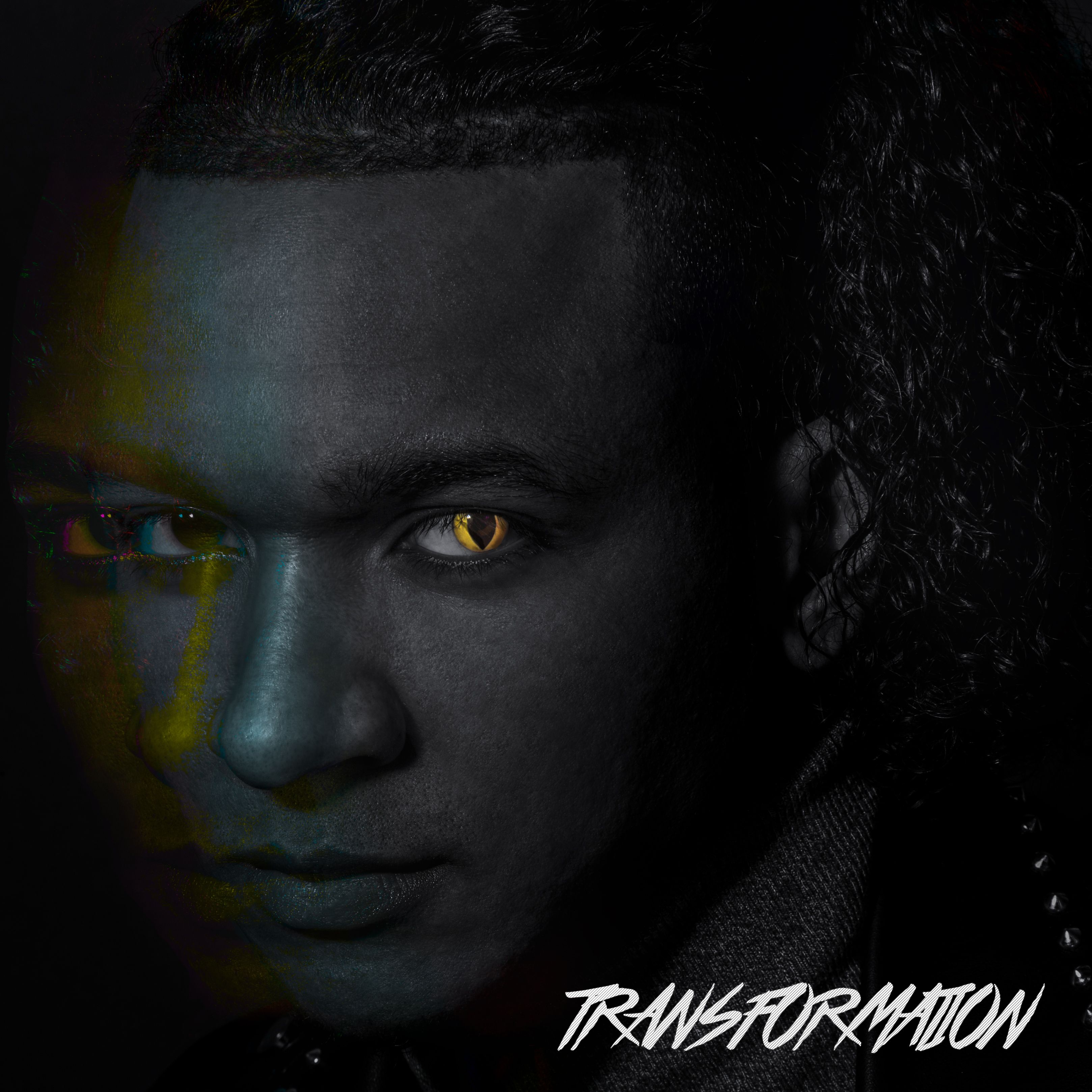 August 10th 
The JuliTunzZz Radio Underground Event @ Mercury Lounge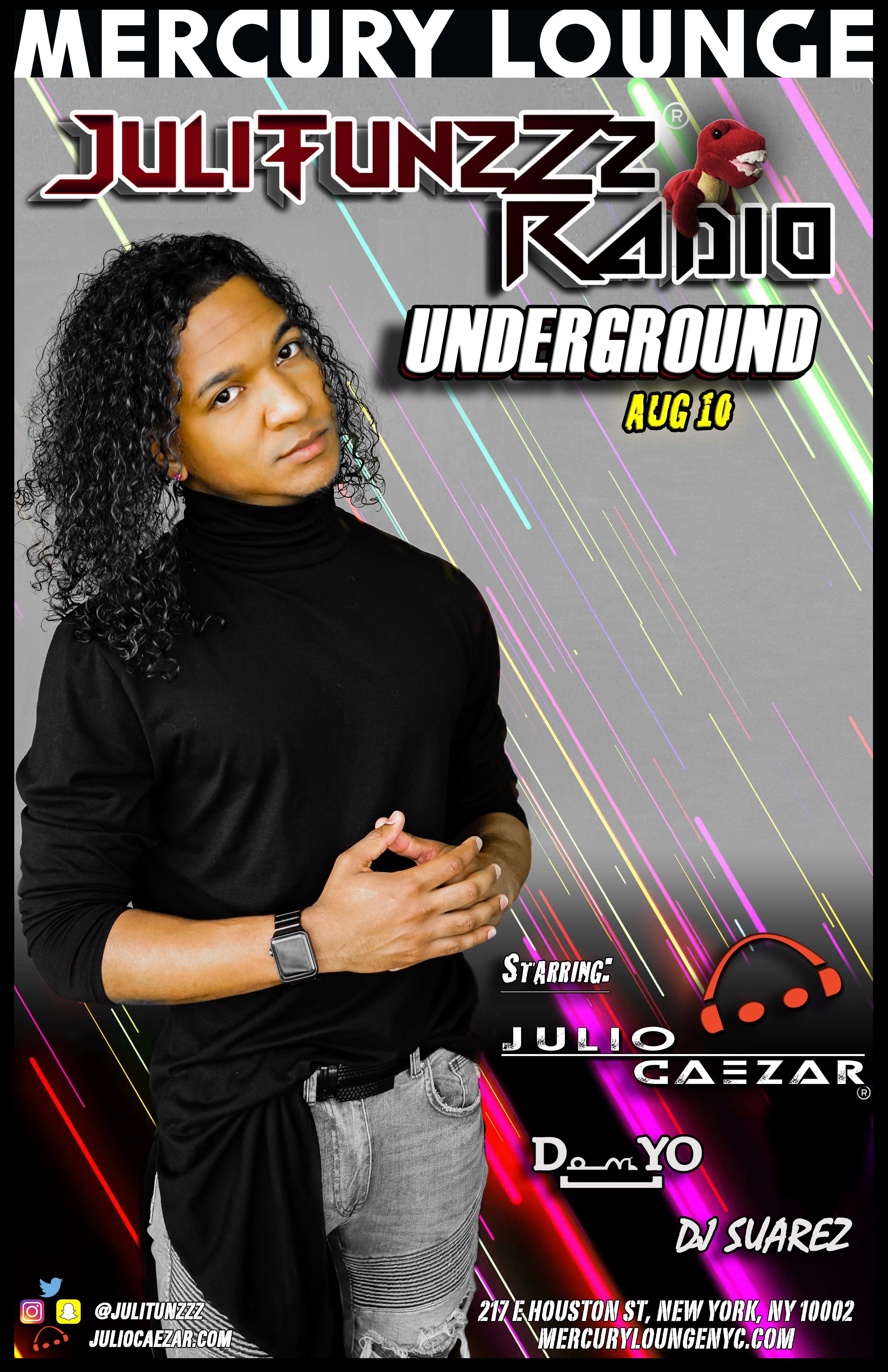 WoooOoOoOoOO 
Ok. That's it for now. I'm working my booty off and time is flying waaaaay too fast ... so I hope you can enjoy it all.
Deuce my silly goose !!!
- Julio Caezar